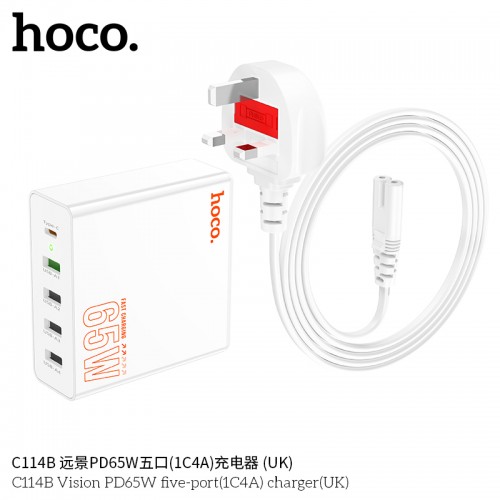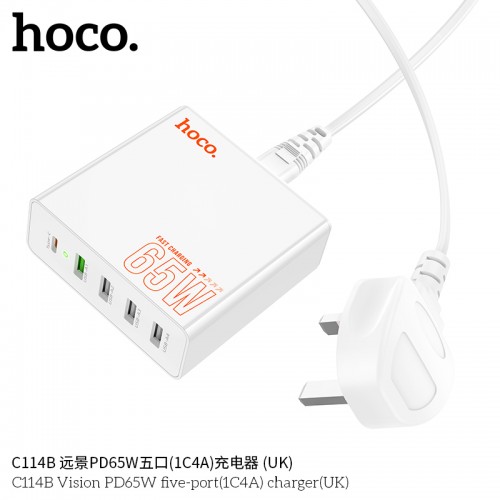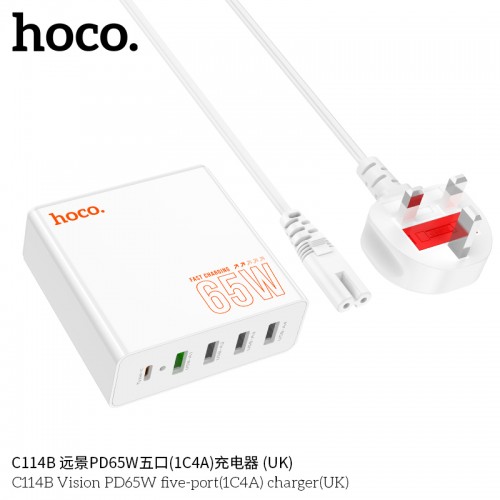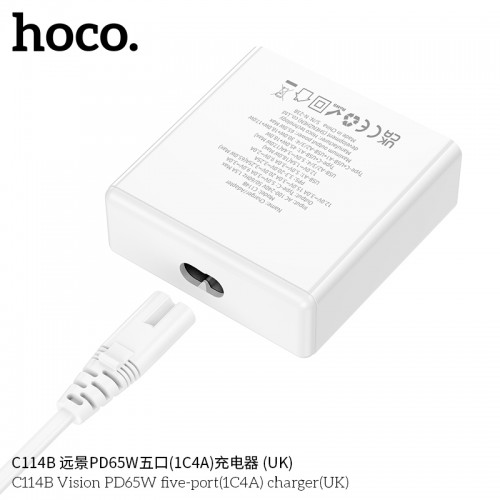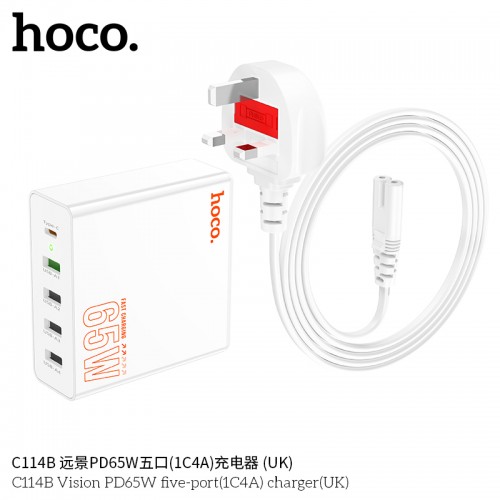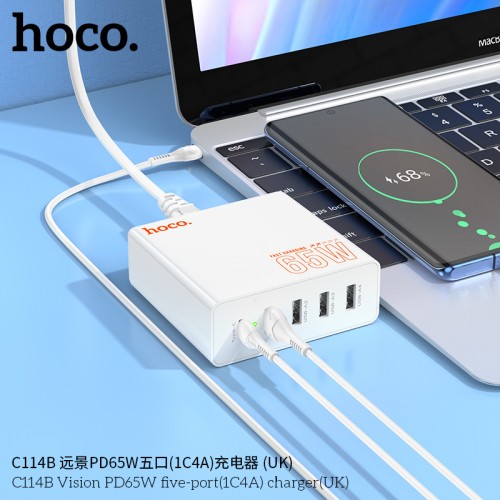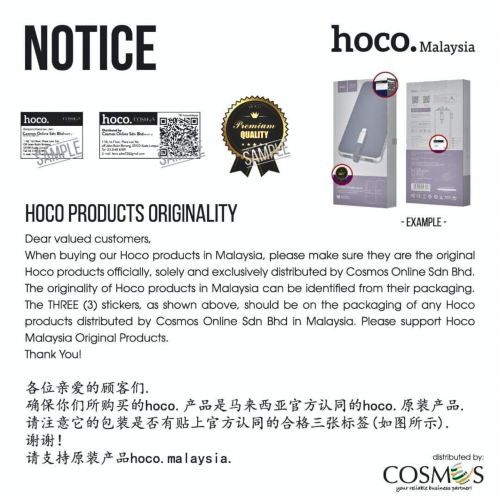 RM138.00
Ex Tax: RM138.00
Product Code:
C114B Vision PD65W Five-Port (1C4A)
Description:
2. Output:
Type-C: 65W (PD/PPS/QC/FCP/AFC)
USB-A 1: 18W (QC/FCP/AFC)
USB-A 2/3/4: 5V/3.4A (17W)
Type-C+A 1=45W+18W
Type-C+A 1+A 2/3/4=30W+18W+17W
3. Product size: 80x80x30mm
4. Product weight: 335g
5. Cable length: 1.5m
6. The charger with 1 Type-C interface and 4 USB interfaces can charge mobile phones, power banks and other devices.
7. Support fast charging technology PD Charge, Qualcomm Quick Charge 3.0/2.0, Huawei FCP, Samsung Adaptive Fast Charge, VOOC 2.0, etc. to charge faster.
8. Support iPhone 12, iPhone 13, and iPhone 14 to use PD Charge.
9. The adapter provides up to 65W of power.
10. Made of flame-retardant polycarbonate, durable and lightweight, easy to carry.